About us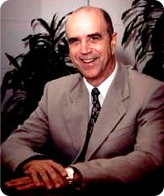 John Schindler's career spans three decades spent gaining experience, awards and friends in the advertising industry, not only in Australia, but across the globe.
Starting out as a breakfast announcer and copywriter in country radio in the 70's, John quickly moved on to news reader and television commercial production supervisor for a major NSW television station. Producing and directing Documentaries, television commercials and working as Production Executive on National television shows, John went on to win numerous prestigious industry awards.
In the early 80's John accepted a position as Executive Producer in Brisbane with Channel 7's Jumbuck Productions writing and producing Documentaries and commercials until 1989, when he formed his own company.
Schindler Communications has since won numerous awards since its inception more than 15 years ago. John, the director, is highly regarded nationally and internationally as a producer of outstanding documentaries and docu-dramas. His abilities and experience as writer, director and producer guarantee his clients a creative and cost-effective product which will increase their sales.
On Hold Clients