By the Seats of their Paints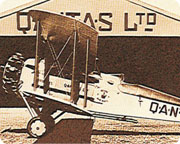 "By The Seats of their Pants" is a fascination look at Australia's aviators. From pioneers such as Sir Charles Kingsford-Smith, Charles Ulm, and Lores Bonney, through to the pilots of both World Wars and Vietnam, to the barnstorming antics of today's airmen and women.
Experience the thrills of cattle mustering by helicopter in Australia's wild outback, spectacular aerobatics in a rugged Pitt Special.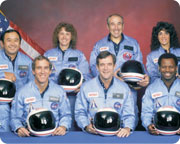 When pilot Dick Scobee blasted off aboard the ill-fated Challenger Space Shuttle, he took with him a unique piece of Australia's aviation history: a rib from Bert Hinkler's glider.
As Dick's widow June recounts, this same piece was miraculously recovered floating in the ocean amongst the Challenger debris.
A breathtaking view of Spitfires, F18's, Boston Bombers, Zeros, Kittyhawks. Sopwith Camels, Iroquois Helicopters, Tiger Moths, Catalinas, the Challenger Space Shuttler and many more! This is a first hand account from the pilots who were, and still are, flying "by the seats of their pants".
To order send cheque or Money order made out to Schindler Entertainment P/L, PO Box 303 Northgate 4013 Qld Australia or email info@schindler.com.au or click on the button below to enable payment by credit card through PayPal.
Duration: 45min